The first in a future series, the VIVO S1 is a smartphone released in July 2019. This mid-range model has a perfect battery and some features that are rare in smartphones in this price range. Want to know more about this model? So, we offer you a complete opinion on the VIVO S1!
Design of VIVO S1
The VIVO S1 smartphone is a model with bright colours and a neat design. And if its shapes seem classic, its back coating is far from it! Indeed, the smartphone is available in several colours, and each of them has a different and very modern pattern.
In addition, it has a relatively resistant borderless screen. However, it should still be noted that the smartphone, whether its screen or the rest, is made of plastic, unlike, for example, the Samsung Galaxy S7 smartphone, whose back cover is glass.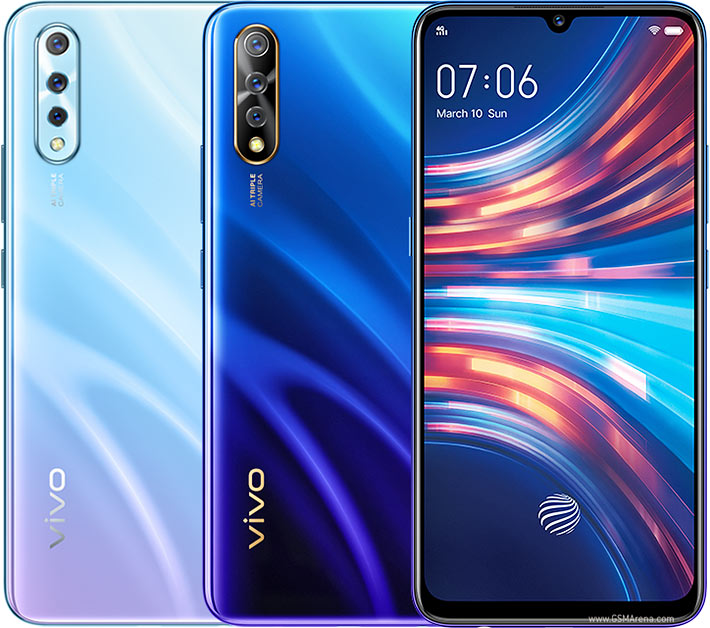 Vivo S1: Screen
The screen of the VIVO S1 smartphone is a 6.38-inch Super AMOLED. It has a resolution of 1080 x 2340 pixels as well as a density of 404ppi. Its screen is capable of reproducing up to 16 million colours for quality image rendering.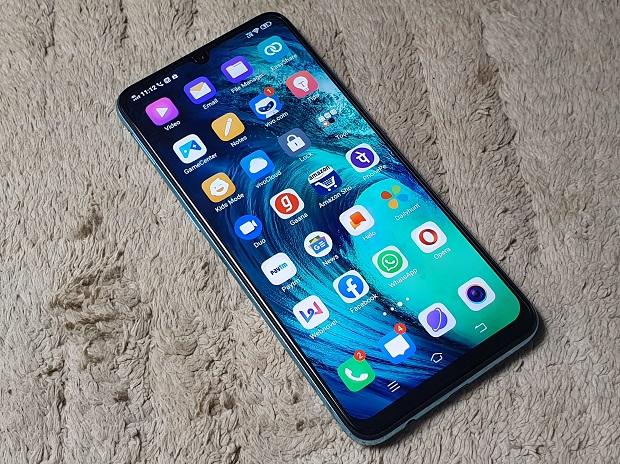 Performances of VIVO S1
The VIVO S1 smartphone is equipped with an octa-core processor, 4-6 GB of RAM, and 128 GB of internal memory. Thanks to this, the navigation is very fluid and fast, whether for the interface or the applications, whatever they are. So you can do absolutely anything you want with this smartphone.
In addition, if you are a gamer and want to play all your favourite games on your smartphone, then know that the VIVO S1 has Ultra Game Mode. This is a new function to increase the speed and fluidity of the games to provide an extraordinary experience. Moreover, according to VIVO tests, this would reduce FPS drops by 300 %.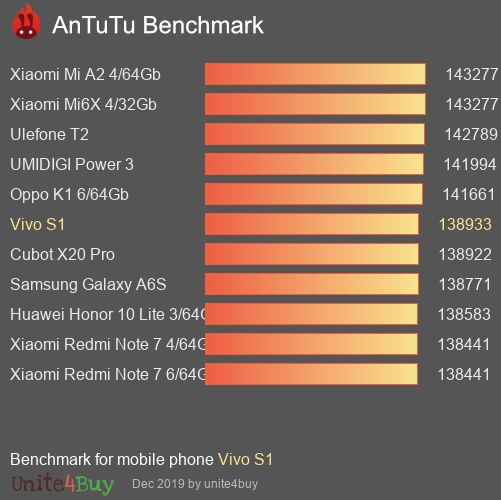 VIVO S1 cameras
Like all previous models, the VIVO S1 is a model with perfect cameras. First of all, its front camera has 32 MP. This allows you to take selfies with ultra HD resolution. In addition, the AI Face Beauty is integrated. It will enable you to make your photographs even more beautiful, without having to do anything.
On the back, the camera trio comprises a 16 MP wide sensor, an 8 MP ultra-wide sensor, and a 2 MP depth-of-field sensor. You can therefore take many photographs, whether portraits or landscapes, and this is of high quality. In addition, the VIVO S1 smartphone has the AI Super Wide-angle Camera. This allows you to extend your view to 120 degrees, so you can take even more beautiful scenery or group shots.
Autonomy of VIVO S1
The VIVO S1 smartphone has a 4500 mAh battery, and this will allow you to use your phone for many hours. Indeed, according to VIVO's tests, the battery could last up to 16 h. However, during intensive use, it lasts 6 to 8 hours at most.
And when it comes to charging, the S1 smartphone from VIVO has fast charging technology. This will allow you to charge your phone in about 2 hours to reach 100%. Note that after about 1h20, you will already be at 80% battery, enough to last all day.
Pricing and availability
The VIVO S1 smartphone has been available since July 2019. You can find it from Rs. 35000/- in most telephone stores as well as in online stores.
As for the colours, you can choose between Diamond Black, Skyline Blue or Cosmic Green. Each colour has a different pattern that gives your smartphone a bit of originality and personality.
Conclusion on the VIVO S1
In conclusion, the VIVO S1 smartphone is a quality model, although it is mid-range. Indeed, although its design is entirely in plastic, which will make more than one doubt about the product's durability, this smartphone remains a good deal.
Whether for its autonomy or performance, the VIVO S1 will suit most users who do not want to spend several hundred euros on a fluid and powerful smartphone.
So, what do you think of this smartphone?